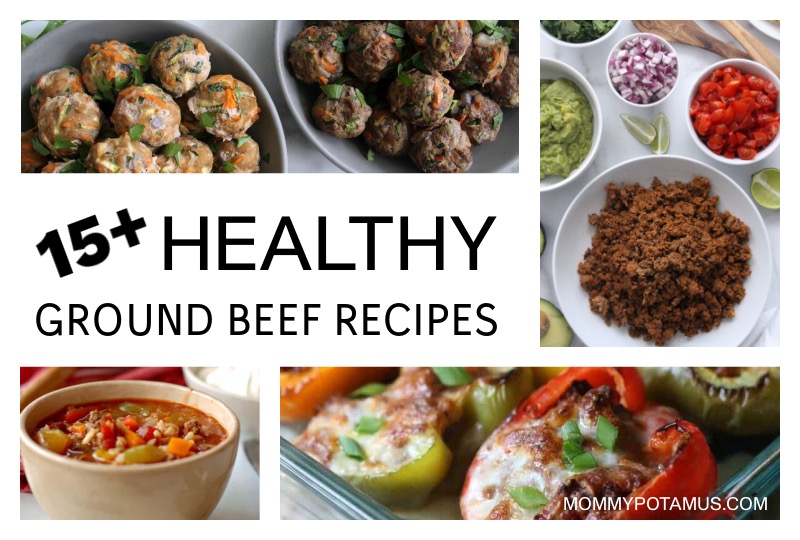 Stuck in a food rut? I've been there. When it comes to price-per-pound, ground beef is one of the most affordable options when buying grass-fed meat, but it can be challenging to find inspired ways to make it.
Whether you're looking for quick and easy meal options or new ways to shake things up in the flavor department, here are some weeknight meal ideas that the whole family will love.
Tex-Mex Ground Beef Recipes
Instant Pot Taco Meat – Infused with spices like cumin and chili powder, this easy taco meat recipe is a family favorite. We love:
Scooping it into these crispy grain-free taco shells
Wrapping it in homemade tortillas to make soft tacos/burritos
Loading it into burrito bowls with Mexican rice or cauliflower rice, refried beans, homemade salsa and all our other favorite toppings.
Serving it over greens, tomatoes, onion, cilantro and other toppings in taco salad, or wrapped into large romaine lettuce leaves to make lettuce wraps
Mexican 8 Layer Dip – Rich, flavorful black beans and grass-fed beef are the mainstays of this dip, but the magic is in the other six layers.
Superfood Chili – This hearty chili contains a "secret" ingredient that's super nutritious but not usually a fan favorite. It totally works in this recipe, though . . . pinky swear and everything.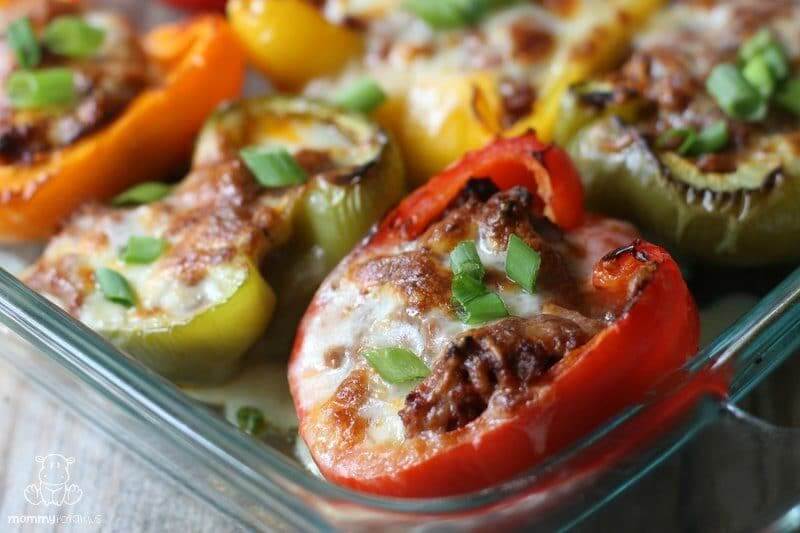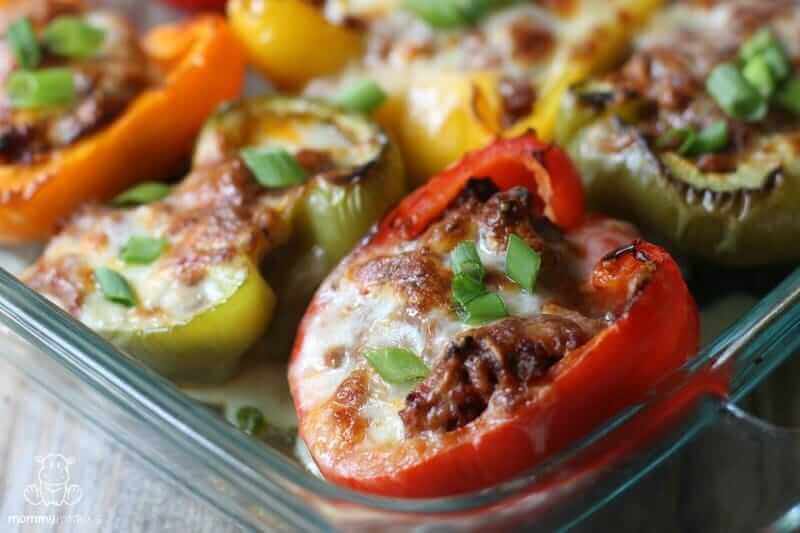 Comfort Food Ground Beef Recipes
Classic Meatloaf from Paleo Running Momma – Moist and flavorful, this recipe is Whole30 and paleo-friendly.
Dairy-Free "Cheeseburger" Soup from Whole Kitchen Sink – Toss all the ingredients into a crock pot, and you've got an easy weeknight dinner that's sure to satisfy. It incorporates ground beef and tons of veggies, and is Whole30/paleo-friendly.
Zucchini Lasagna from Mae's Menu – This low-carb lasagna is made with zucchini noodles instead of regular noodles.
Sloppy Joe Stuffed Bell Peppers – These tomatoey, cheesy stuffed bell peppers got a big thumbs up from my kids. They only take about 10 minutes of hands-on prep followed by 30 minutes in the oven, and they're pretty, too.
Hearty Stuffed Pepper Soup – With this recipe, I've found that I can roll out of bed, toss all my ingredients in the slow cooker while I brown the meat, and then toss that in too and turn the slow cooker on high. That all takes about 10 minutes, and by lunchtime it's ready.
Paleo Shepherd's Pie from Paleo Running Momma – This recipe features a rich, hearty ground beef mixture that's topped with dairy-free mashed potatoes and baked until bubbling.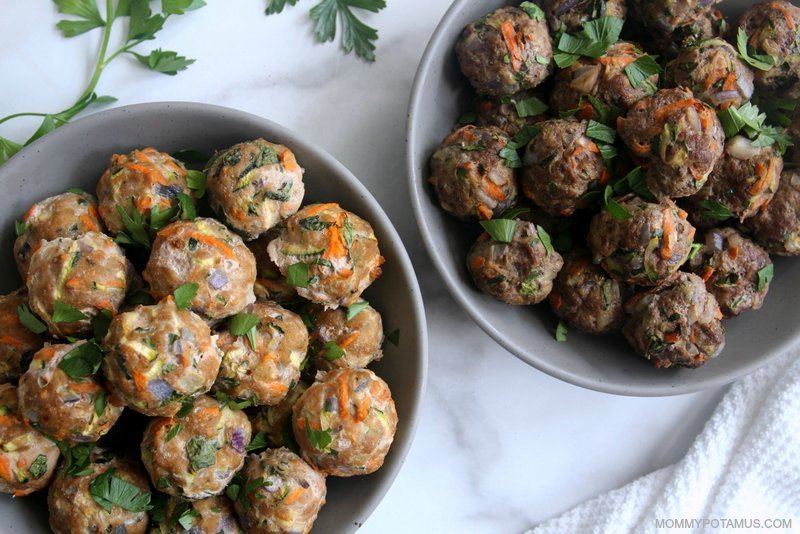 Italian & Greek Ground Beef Recipes
Italian Oven-Baked Meatballs – Made with ground beef, ground turkey, or pork, these oven baked meatballs are as easy to make as they are juicy and flavorful. We love them with homemade marinara sauce and gluten-free pasta, tossed in teriyaki sauce, or even served on top of cauliflower mashed "potatoes" with gravy.
Moussaka-Inspired Greek Ground Beef Skillet from Food By Mars – Moussaka is a Mediterranean casseroly-style dish made with layers of meat, tomato sauce, eggplant, and bechamel (cheese) sauce. This version is super delish and just so happens to include a dairy-free alternative to bechamel that makes it a great option for dairy-free families.
Asian-Style Ground Beef Recipes
Egg Roll In A Bowl from Whole New Mom – This recipe is fast, delicious, and perfect for lunch the next day if you have leftovers. That's a big if, though.
Slow Cooker Ginger Beef from Kitchen Stewardship – I love the fresh ginger, beef, tamari, and snap pea combination in this recipe!
Asian Lettuce Wraps from Healthy Little Peach – Full of flavor and super easy to make, these wraps are Whole30-friendly.
Beef and Broccoli Stir Fry from The Healthy Consultant – Made in under 20 minutes, this garlicky stovetop stir fry is perfect for busy weeknights.
Korean Beef Bowl from Every Last Bite – Made with caramelized beef veggies like cauliflower rice, cabbage and carrots, this dish is served in a big bowl and topped with a fried egg, avocado and spicy mayo.