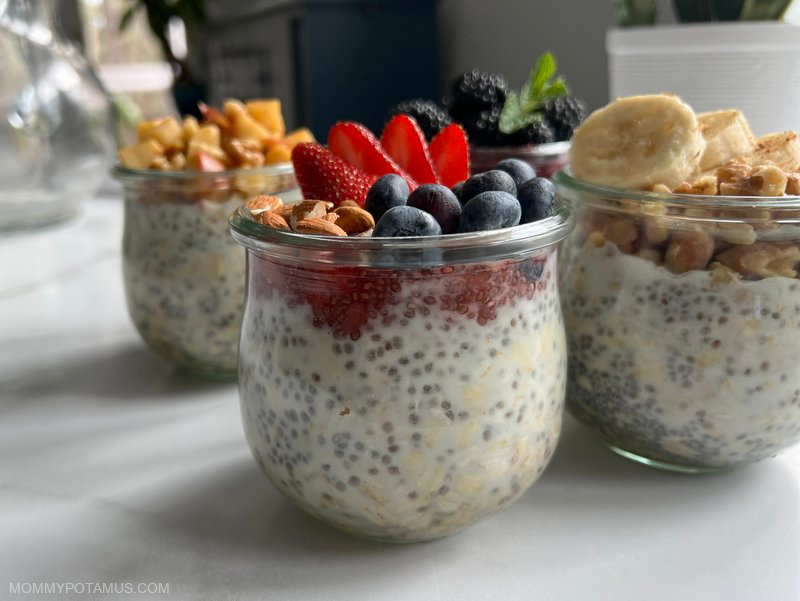 My littles aren't quite so little anymore, which means they sleep longer and start chores without a word from me. In fact, these days I can usually get through half a cup of coffee before anyone even talks to me, which is . . . well, awesome.
But while my morning routine is more relaxed these days, our family life is bursting at the seams more than ever. There's jiu jitsu, chess class, sushi rolling class, ukulele practice, sauna sessions, weekly family meetings, and a dozen other things to work into our routine.
Do I love it? Yes.
Does it take a little effort to create room for all these experiences without making everyone feel stressed out and overscheduled? Also yes.
That's why I love overnight oats. If you don't already love them too, I think you will soon. We'll dive into why in just a minute, but first you might wondering . . .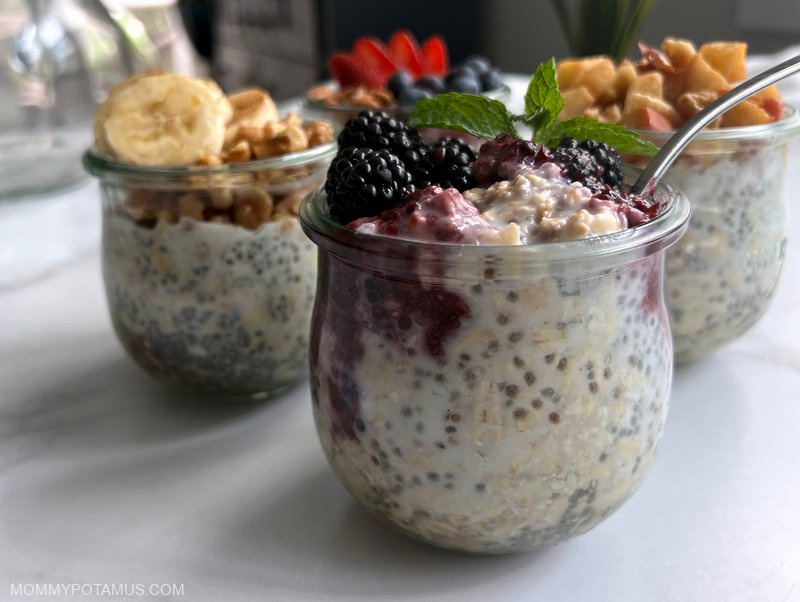 What exactly are overnight oats?
Basically, they're oatmeal that has been made via a cold process (overnight soaking) instead of a hot process (stovetop cooking). Soaking reduces the amount of phytic acid found in oats, making them easier to digest.
Creamy and delicious, overnight oatmeal is also chock-full of resistant starch.
Our bodies can't digest resistant starch, but it's the preferred food of many types of beneficial bacteria that live in our digestive tract.
Resistant starch breaks down when heated, so it's mostly found in cooked and cooled dishes (like potato salad) or never-cooked recipes (like these overnight oats).
Of course, there are a whole lot of reasons to make overnight oats that have nothing to do with gut health. Here are some of them:
Benefits of Overnight Oats
Saves Time On Meal Prep – Overnight oats can be stored in the fridge for up to five days, so you can make a big batch over the weekend to use throughout the week.
Less Mess – There's no scrubbing of pots or gloopy stirring spoons required.
Customizable + Lots of Flavor Options – The toppings can be easily customized for each person in your family so everyone is happy. Also, there are so many flavor options it's pretty much impossible to get bored with them.
Travel-Friendly – Batches can be mixed up in individual mason jars for an easy grab-and-go breakfast. Also, because no cooking is needed, overnight oats are easy to prepare on road trips when you don't have access to a kitchen.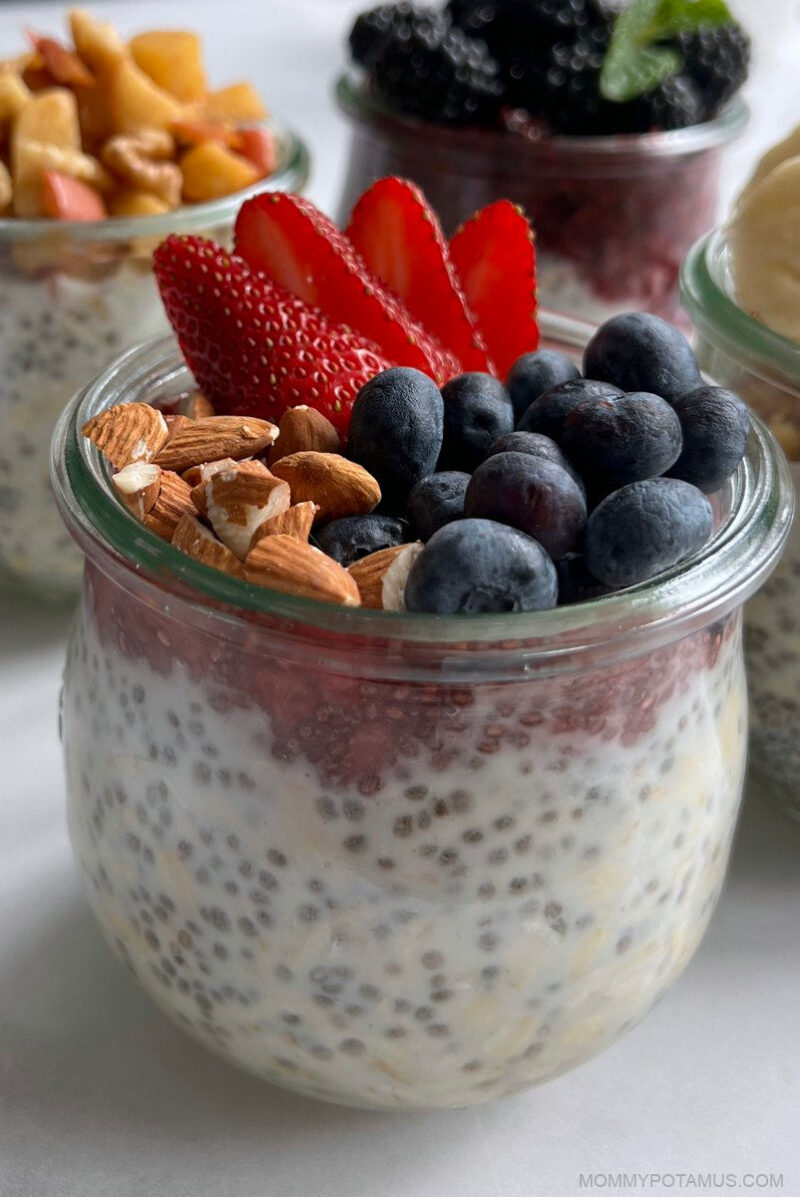 Basic Overnight Oats Ingredients
Here's what you'll need:
Rolled oats – We use gluten-free old fashioned oats. Steel cut oats and quick cooking oats/quick oats are not recommended.
Yogurt – Greek yogurt, regular yogurt and dairy-free yogurt will all work. I prefer the texture that regular yogurt or my dairy-free coconut yogurt creates, but some people prefer the thicker texture that Greek yogurt yields. All are delicious, so you could try a few different options and see which one is your favorite.
Homemade oat milk, almond milk, dairy-milk or water – Full-fat coconut milk can also be used but I've found that it tends to make the consistency a little too thick so I recommended diluting it with water. I use a 50/50 mix.
Chia seeds – Rich in antioxidants like chlorogenic acid, caffeic acid, myricetin, quercetin, and kaempferol, chia seeds give overnight oats a creamy, pudding-like texture.
Liquid sweetener of choice – We like maple syrup, but honey will also work. Once you've mastered the basic recipe, you can also try variations like substituting strawberry jam, peach jam, or whatever flavor you prefer.
Vanilla extract – Pretty much every flavor combination I've tried tastes better with a splash of vanilla so I include it in my base recipe. If you've ever been curious about making your own, here's how.
Pinch of salt – Salt is a flavor enhancer that brings out the natural nutty flavor of the oats.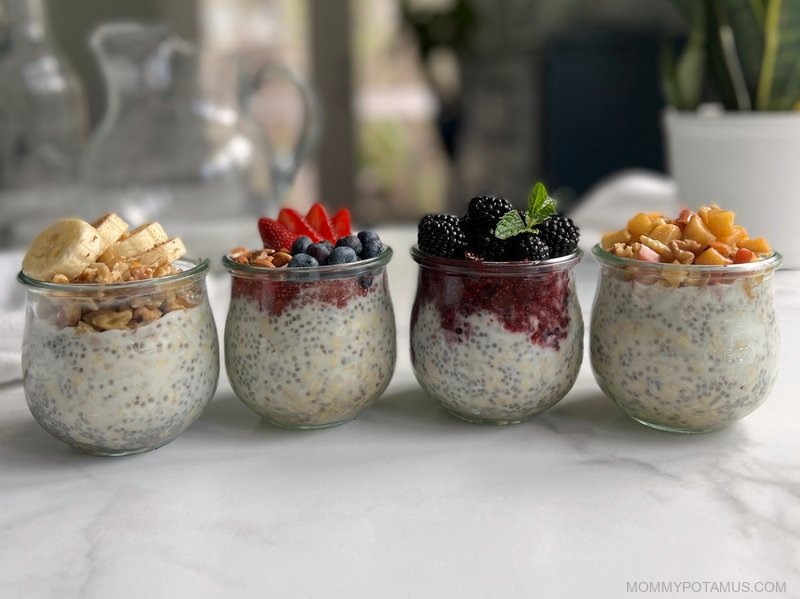 Optional Mix-Ins:
There are two basic ways to flavor your overnight oats. One is to mix-in spices or flavored extracts into the base recipe so that they're evenly distributed throughout the oats, and the other is to add toppings just before serving so they don't get soggy.
Here are some yummy topping ideas:
Fresh fruit like blueberries, raspberries, blackberries, sliced bananas, chopped apples or cherries
Dried fruit like raisins, figs or cranberries
Chopped nuts for a little crunch factor (almonds, pecans, cashews, etc.)
Almond butter or other nut butter
Homemade strawberry jam, blackberry jam, or peach jam
Flax seeds
And here are some mix-in options that can be blended into the base recipe:
Tips For Making Overnight Oats
Leave your overnight oats plain while they soak overnight, then add toppings like berries or nuts in the morning. That way, your toppings are fresh instead of mushy. There is an exception to this recommendation, though. As I mentioned above, spices and extracts should be added when the base recipe is mixed so they are evenly distributed.
Give your overnight oats a stir before you add mix-ins in the morning. This ensures that the texture is even throughout.
Easy Overnight Oats Recipe
With endless flavor options and a delicious creamy consistency, this overnight oats recipe is the perfect make-ahead breakfast for busy mornings.
Equipment
jar

measuring spoons

measuring cups

stirring spoon
Ingredients
½

cup

gluten-free rolled oats

⅔

cup

milk, homemade oat milk, almond milk, water or coconut milk

(coconut milk tends to over-thicken the oats so I recommend a 50/50 mix of coconut milk and water)

¼

cup

yogurt (We use this dairy-free coconut yogurt and love it, but Greek yogurt is also a good option that makes it super creamy)

1

tbsp

chia seeds

1-2

tbsp

liquid sweetener

(maple syrup or honey – a small amount of stevia or monk fruit could be substituted)

¼

tsp

vanilla extract

pinch of salt
Instructions
Add oats, chia seeds, and salt to a jar. Stir to mix.

Next, add in the yogurt, sweetener, vanilla, and milk. Stir, then cover the jar with a lid.

Place the jar in the fridge for at least 6 hours. If you're adding spices or flavored extracts, stir them into the milk before pouring.

The next morning, add desired mix-ins, then serve.
Notes
Calculations are based on dairy milk, maple syrup as a sweetener. Salt is not factored into the estimate.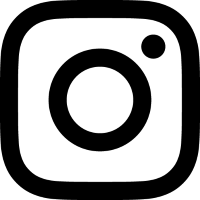 Tried this recipe?
Mention @mommypotamus or tag #mommypotamus!
Nutrition
Calories:
404
kcal
|
Carbohydrates:
57
g
|
Protein:
15
g
|
Fat:
14
g
|
Saturated Fat:
5
g
|
Polyunsaturated Fat:
4
g
|
Monounsaturated Fat:
3
g
|
Trans Fat:
1
g
|
Cholesterol:
27
mg
|
Sodium:
96
mg
|
Potassium:
581
mg
|
Fiber:
8
g
|
Sugar:
23
g
|
Vitamin A:
331
IU
|
Vitamin C:
1
mg
|
Calcium:
393
mg
|
Iron:
3
mg
Overnight oats FAQs
Why are steel cut oats and quick cooking oats/quick oats not recommended?
While you can technically use them, I've found that rolled oats yield the best result in terms of texture.
How long do overnight oats last in the fridge?
The base recipe (without mix-ins added) will last up to five days.
Can I make overnight oats without yogurt?
Yes, you can use milk, dairy-free milk or water in place of the yogurt. The overnight oats will not be as creamy but they'll still be good.
More Healthy Breakfast Ideas
Berry Smoothie With Gut-Friendly Resistant Starch – Quick, kid-friendly and easy to customize with nutrient-dense additions, this smoothie makes an easy snack or breakfast addition on busy days.
Easy Breakfast Egg Muffins With Cheese – These muffins only take 10 minutes of hands-on prep time, and they're perfect for a sit-down brunch or an on-the-go meal.
Baked Pumpkin Oatmeal With Vanilla Glaze – Something about this pumpkin baked oatmeal makes ordinary mornings feel a little more cozy and warm. Maybe it's the pumpkin puree that gives it a chewy, creamy texture, or the warming spices, or the vanilla glaze drizzled over the top. Whatever the reason, it's a family favorite for sure.