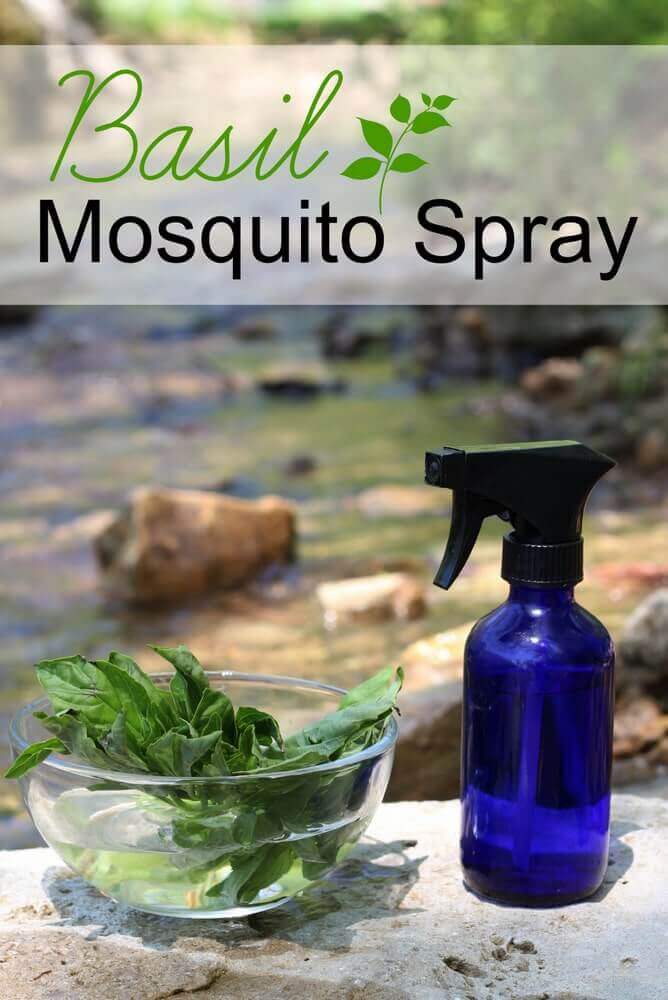 Hey y'all! Each week I share a useful tip, insight, or recipe from a book I'm reading. As you might imagine, I get a TON of books to review every month. It's time to share the best of the best with you, so let's get started!
Should Your Chickens Eat Feathers? Do your goats need cookies? The answer is no . . . and maybe. When my husband and I bought a farm last year, I joked that we should install cameras in the barn so that you could laugh at us. We're city slickers, and we're bound to make a lot of mistakes. Some of us do it with handsome earnestness, while others wear polka dotted pajamas and muck boots. This should take off as a fashion trend in 3 . . . 2 . . Eh, who am I kidding?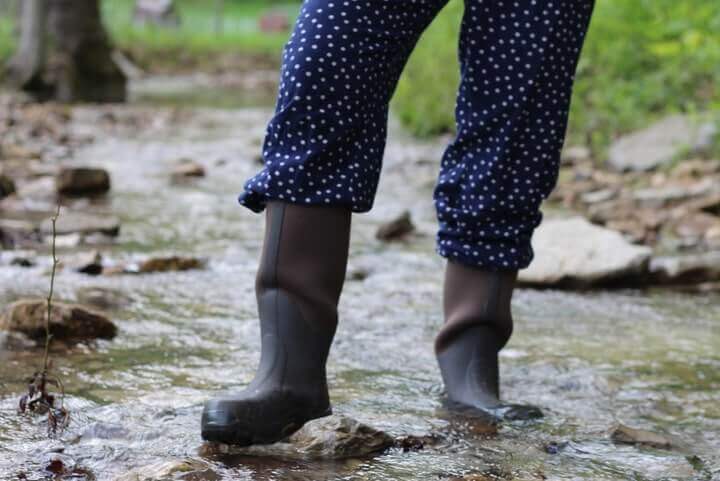 So back to homesteading. Whether you're working on a quarter acre or a full forty, it can be intimidating at first. That's why I love Jill of The Prairie Homestead – she breaks it down for us newbies. Her book, The Natural Homestead, has been one of my "go to" resources for our first spring on the farm. Later on I'm going to share a recipe for mosquito spray with you (thanks Jill!), but first I want to tell you why I've found this book helpful.
She shares seven ways to cut chicken feed costs
Local feed stores typically carry chicken mixes that contain GMO's, feather meal, and other undesirable ingredients. What's feather meal, you ask? Oh, it's just a byproduct of poultry processing made from chicken "feathers by partially hydrolyzing them under elevated heat and pressure, and then grinding and drying." (source)
I don't know exactly what hydrolyzing chicken feathers does, but I know that when I see that word on a food label it's a no-go for my family. Plus, the feathers have been found to contain antibiotic residues . . . and not just any antibiotics – ones that are banned in the Unites States. (source)
No worries, though, Jill's got four homemade versions to choose from, including a grain-free option, and corn-free and soy-free options for both layers and broilers. Best of all, she shares seven tips for keeping costs down while you give your chickies the best.
She also explains how to . . .
Put together a natural supply cabinet
Manage parasite loads, identify wormy animals, and de-worm without harsh chemicals
Use essential oils in your barnyard and garden
Keep your facilities clean, minus the use of harsh chemicals such as bleach
Battle bugs, fungus, and weeds without using chemicals that are toxic to you, your kids, or your critters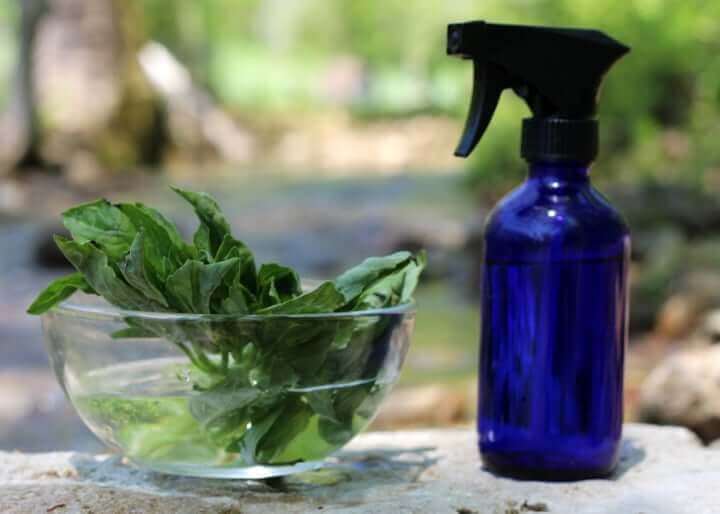 Homemade Basil Mosquito Repellent
Tormented by mosquitos? Basil has long been used to keep the little biters away. Here's how to make your own herbal homemade mosquito repellent.
Recipe courtesy of Jill Winger, author of The Natural Homestead, and Hilary of Accidentally Green.
Ingredients
1 heaping cup fresh basil leaves
10 drops basil essential oil
1⁄2 cup boiling water
1⁄2 cup vodka (see this post for info on sourcing GMO-free vodka)
Instructions
1. Place the basil leaves in a glass container and pour the boiling water over the top
2. Allow the leaves to steep for around three hours.
3. Squeeze as much of the liquid as you can from the leaves. Pour this liquid into a spray bottle, and add in the vodka. Add essential oil if desired. Shake and apply anywhere the skeeters are biting.
Notes: This recipe can be used for both humans and critters.
Want more research-backed natural remedies?
No problem, I've created a free ebook for you – Kitchen Apothecary: 25+ Natural Remedies Using Ingredients From Your Pantry – as a gift for signing up for my newsletter. You'll also get updates when I post about safe essential oils for pregnant/breastfeeding mamas, exclusive gifts and coupons (I was able to give away a jar of free coconut oil to anyone who wanted it recently!), plus other goodies.
Sign up using the form below.